Click here to view article in the Laconia Daily Sun
Why was Rep. Howard in minority voting no on SB-564? (September 20, 2018)
To The Daily Sun,
This letter is part of a series of letters I am writing to the local papers in connection with my campaign for N.H. House District 8 in Belknap County (Alton, Barnstead, and Gilmanton), with the purpose being to inform the voters of the differences between my positions on issues and those of my opponent, Rep. Raymond Howard Jr.
In my view, not enough attention is being paid to the economic future of our state and the dual problems of attracting new businesses and maintaining a skilled work force. To maintain a work force sufficient to support our business community, we need to retain our talented young people and families, and we also need to attract qualified and skilled workers from other states.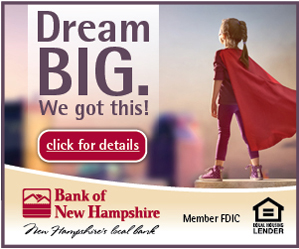 Senate Bill 564, which passed into law earlier this year, was a bold bipartisan measure aimed at both problems, with a goal of creating a specialized Silicon Valley right here in New Hampshire. SB-564 exempts "Regenerative manufacturing" businesses located in New Hampshire from the Business Enterprise Tax and the Business Profits tax for 10 years. It also sets up a procedure under which people who live in the state for five years and work for such businesses can have their student loans paid off by a state authority. Although this is a very small step towards alleviating the crushing burden of student loan debt, it is a start in the right direction.
Maybe the term "regenerative manufacturing" is as foreign to you as it was to me before I read about this law. "Regenerative manufacturing" is the production of blood, tissue, or organs for medical purposes, a world that we are all going to be hearing more about going forward. New Hampshire is the home of the Advanced Regenerative Manufacturing Institute (ARMI), a consortium of academics, industry representatives, governmental organizations, and nonprofit agencies aimed at developing technology for the manufacture of cells, tissues, and organs. ARMI has already generated $294 million in public and private funding, with $80 million coming from the U.S. Department of Defense.
Some companies are already using 3D bioprinting to print cell systems and experimental tissues for reconstructive and cosmetic surgery. There are approximately 120,000 people on organ donation waiting lists, with the average wait time for a heart being four months and for a kidney being almost five years. Developing the ability to manufacture these organs would revolutionize health care and save thousands of lives. In addition, this development would produce an important new industry and would make New Hampshire a leader in medical technology.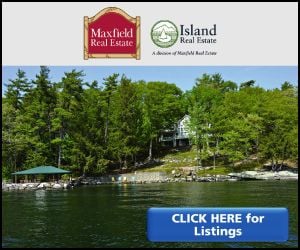 Upon passage of SB-564, Governor Sununu stated, "New Hampshire has signaled to the rest of the country that we are in the forefront of innovative life-saving technological developments. We have along history of making smart long-term investments in New Hampshire. We are poised to become the global hub of regenerative medicine continuing our long history on the forefront of science and technology."
The N.H. House voted 241 to 50 in favor of this bill. Representative Howard was one of the 50 nay votes. I would have voted in favor of it, along with the great majority of House members from both parties.
Ruth Larson
Alton